2012 Events Photo Gallery
HOLIDAY OPEN HOUSE
Saturday, December 8, 2012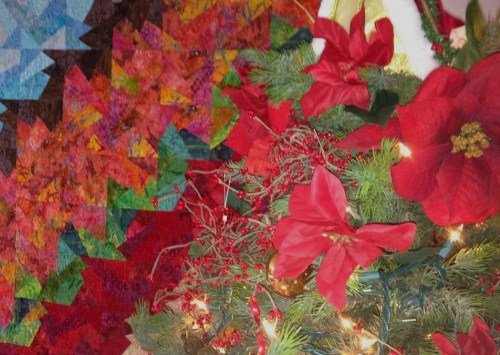 We enjoyed a day of holiday festivities and warm cheer.

Holiday Decorations & Music
Door Prizes and a Candy Cane Sale
Our Stocking Stuffer Lane for small gift buying was bustling.


For our 2012 holiday gift program, we accepted donations of practical toiletries for the


Verde Valley Sanctuary

,
an organization providing a safe haven for victims of family violence in our area.
Thank you to all of you who participated and dropped off items for the women and children. The Verde Valley Sanctuary was very appreciative of your generosity.


And, our 2012 original ornament was introduced.


Our originally designed 2012 Ornament
---
Thank you to all of you who came out to party with us at our
20 Year Anniversary Celebration
on
Saturday, October 6, 2012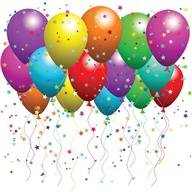 9 am and we were ready to party with balloons and party favors for all.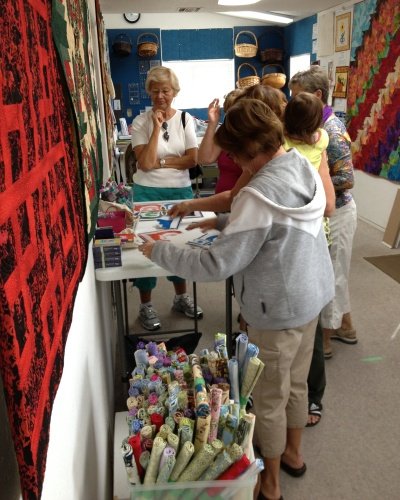 Party games included a puzzle contest and fat quarter toss.


Lorrie, right, was our game master for the day and also gave
Inspiration card readings.



Our very own, Jill Boyd, introduced her new line of patterns
designed as the Quilt Chef.



A few of Jill's Quilt Chef quilt samples.

Meanwhile, outside . . .




More balloons to greet you into the courtyard.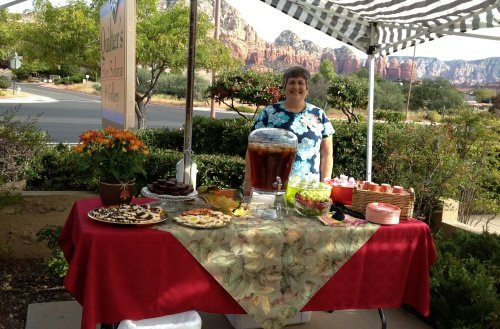 Alice was our courtyard hostess.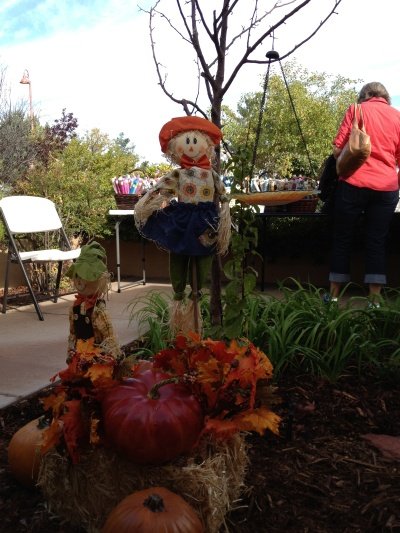 Scarecrows watched over the sale fabric outside.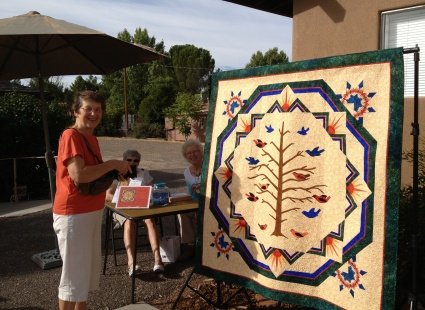 The Red Rock Quilters sold opportunity tickets for their lovely
Sedona Sunrise quilt. The drawing will be held here on April 27, 2013 at the Red Rock Quilters' Quiltfest.

It has been our pleasure to serve you for two decades, and we look forward to many more years of being your local and destination quilt shop.

---
Everyone had a sizzling good time with our specials at our
SUMMER
YARD
SALE


Saturday, August 4, 2012

---
Did you enjoy your Shop Hop? We loved seeing all of you at the


Northern Arizona Shop Hop
"BEAT THE HEAT"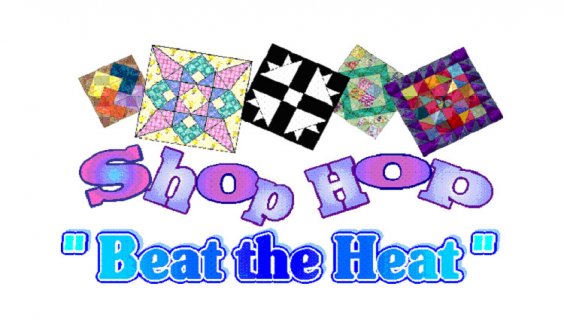 Thursday July 19 through
Saturday July 28, 2012
Grand Prize
A ROLLING TUTTO
Overflowing with Goodies
plus 10 Gift Baskets!

And, the 2012 winners are:

Grand Prize goes to Donna Brown, Flagstaff

Store Basket winners:
Rhonda Beckstrom, Clarkdale
Laura Alexander, Chandler
Charlene McElroy, Surprise
Susan Appel-Brewer, Chandler
Jan Mawk, Prescott Valley
Kim Ukish, Surprise
Rebekah Glassy, Flagstaff
Carol Haddox, Peoria
Joan Carrell, Dewey
and Edna Ahrens, Cottonwood, was the winner of a basket donated by Moda Fabrics.

Participating Shops were:
Quilter's Dream, Prescott Valley
Quilt n' Sew Connection, Prescott Valley
Cloth Plus, Perscott Valley
Seams Sew Right Quilt Studio, Prescott
Quilting Sisters, Payson

The Quilt Shop, Pine
Quilter's Quarters & Bernina Too. Cottonwood
Quilter's Store Sedona, Sedona

Odegaards' Sewing Center, Flagstaff
---
SPRING FLING

OPEN HOUSE
Saturday, May 5, 2012

A beautiful day of spring festivities

Employee outdoor quilt show
including featured guest art quilter, Patsy Kittredge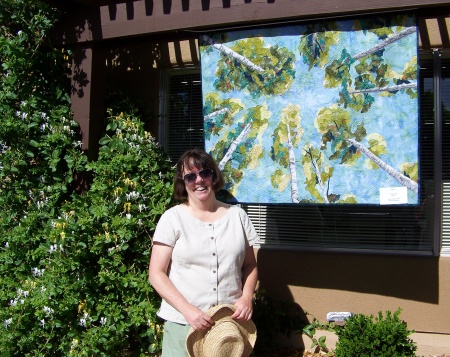 Patsy Kittredge, our guest artist, with her "Aspen Awe"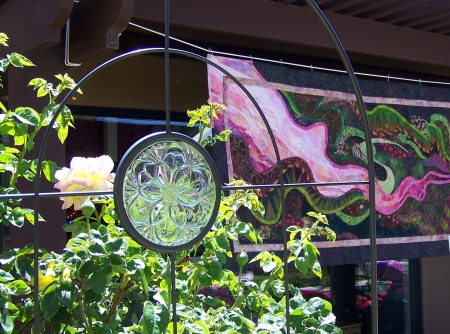 Another quilt by Patsy Kittredge, "Pink River"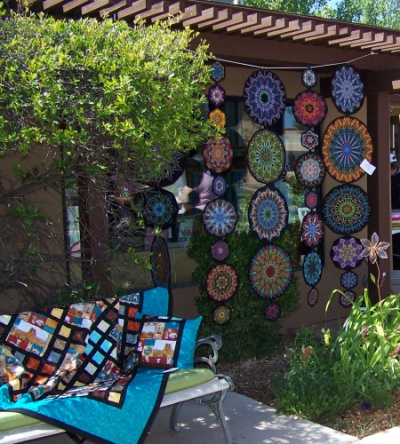 Courtyard quilts including Dangling Kaleidoscopes by
Liz and Mike Mulbarger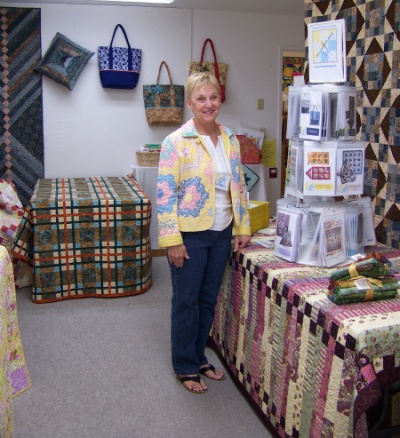 Inside the Store, Cheri Maniz of Cheri Good Quilt Design was our guest designer
with her patterns and sample quilts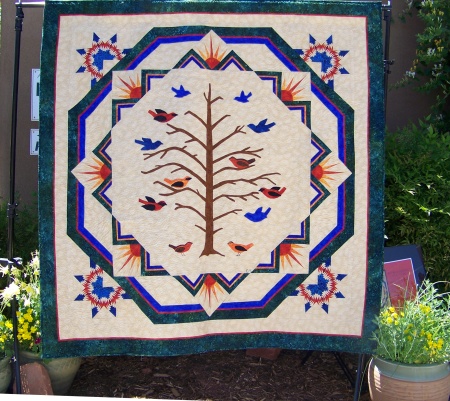 The Red Rock Quilters presented their 2013 Opportunity Quilt
done in an elegant southwest design.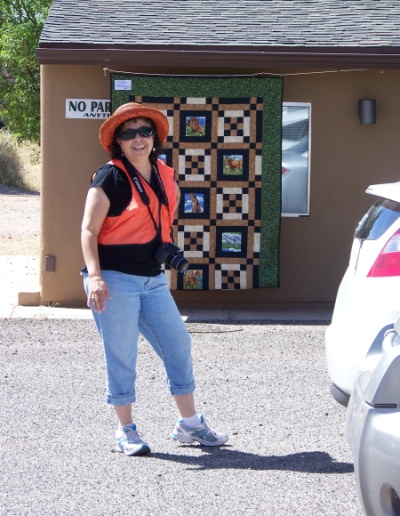 A special thanks to Maggie who keeps the traffic flowing!
---

MEET THE ARTIST -

BREN BORNYASZ OF
BRENSAN STUDIOS
Garment Pattern Designer

Saturday, March 17, 2012

Bren wowed us with her beautiful clothes and endless tips on sewing garments.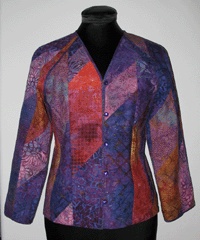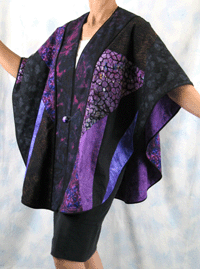 ---
J
ELLY ROLL RACE
Saturday, March 3, 2012
Take one jelly roll with 40 strips 2 1/2" wide, sew them together like one long binding strip, and you are ready for the race.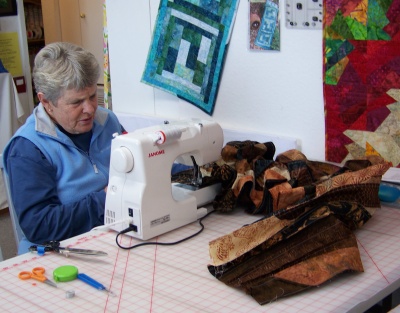 Here's Lynda singing along to the music as she sews her strips.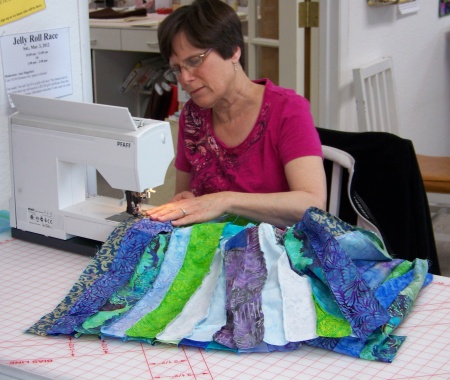 Karen concentrating in her final pass. Will she win the race?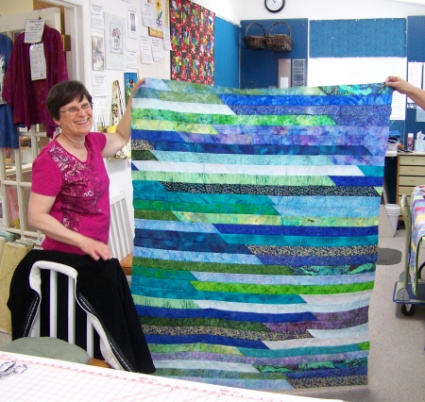 Yes, Karen Barrow wins with a time of 55 minutes.

You can read more about the details of this type of race at the Heirloom Creations Blog http.//blog.heirloomcreations.net/?p=1897.
---

MEET THE ARTIST -



MARY JARDINE,


Fiber Landscape Artist

Saturday, February 25, 2012

Mary giving demonstrations of her innovative techniques for creating fiber landscapes.
---
SEDONA PUBLIC LIBRARY
ANNUAL QUILT SHOW

including a special display of vintage quilts in
celebration of Arizona's Centennial

December 29, 2011 through
February 15, 2012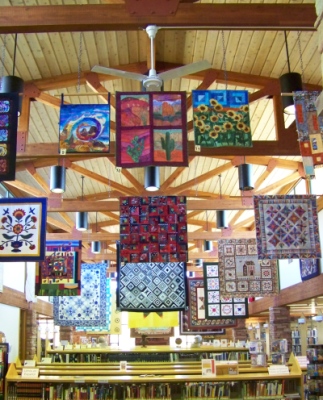 The quilts are hung for a stellar display blending the vintage quilts with the new.



Commissioned by the City of Sedona, this quilt depicts Sedona Schnebly with scenes of the region's history, culture and landscape. Designed by Karin Scanlon and created through the colloboration of many local quilters.





The beautiful yellow Lone Star quilt in the center is from the 1930's.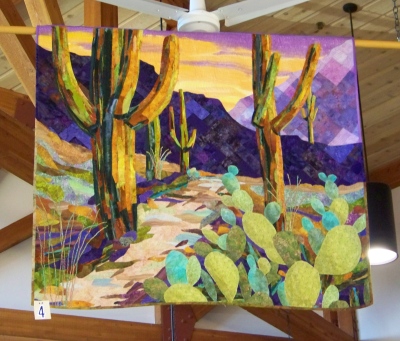 For a contemporary look, here is Patsy Kittredge's stunning cactus scene, called "Saguaro Sentinels."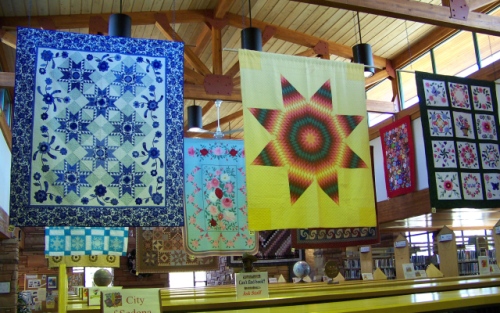 View from the middle of the main room.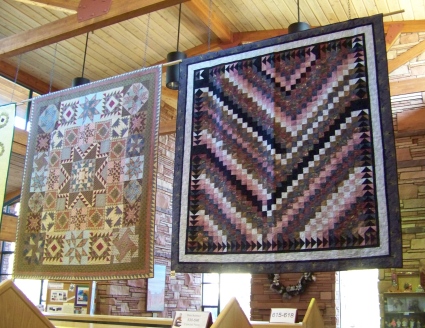 The last row is for the Big Ones -- over 100" wide and long.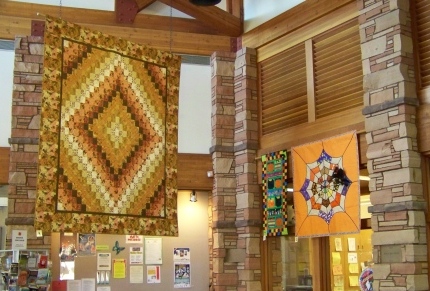 In front of the Children's Room.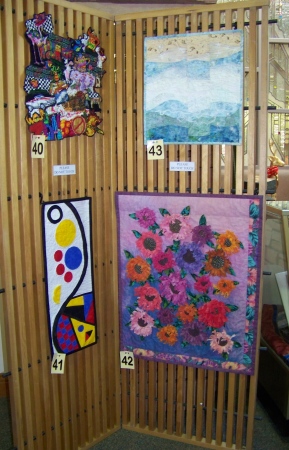 The smallest quilts hang on a wooden trellis.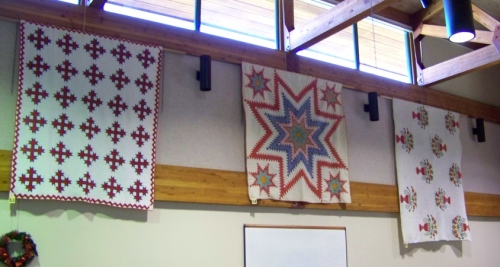 Vintage quilts from the 1800's in the Community Room with each having a fascinating story.

The Library is located just around the corner from us at
3250 White Bear Road in Sedona.