Our Store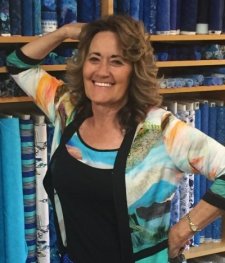 Quilter's Store Sedona has been a mainstay in Arizona's famous Red Rock country for over 25 years. It was founded in 1992 by my mom Marjorie Elson, who had a vision for a store that would provide all things quilting. We are known for our luscious color wall of more than 3,000 high-quality, 100% cotton fabrics, 700 of which are hand-dyed batiks and the largest collection around.
Quilters come from throughout the U.S., Canada and Europe to shop our specialty batiks and Southwest fabrics capturing the old west, desert sunsets, unique pottery and Native American designs.
As a full-service quilt store, our staff is ready to help with ideas, fabric selection, advice on tricky problems and more. Each one has an average of 20 years' experience in quilting. We offer a diverse line-up of classes that include something for every level of quilter, as well as those just learning how to sew.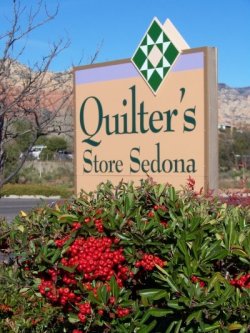 Owning the store was a dream come true for me. I started quilting at age 42 while living in Kentucky, and learned how to quilt over the phone with my mom. The first quilt I made was a miniature because no one told me I shouldn't.
My mom sold the store after 13 years in business. I always hoped the store would one day be mine, but it never seemed possible until the previous owner decided to close the doors. My mom and I just couldn't let that happen. We bought in back, rolled up our sleeves, restocked the shelves and I took over the reins. My mom passed away in 2014 but her legacy lives on.
Sedona is internationally renowned for its beautiful scenery and diverse artist community. You only have to look out our store windows for an array of majestic inspiration. This beauty is reflected in everything we do at Quilter's Store Sedona and we never tire of hearing the "oohs" and "aahs" when a customer opens our front door into a world of color.
In 2008, we were featured as a Top 10 shop in
Quilt Sample
r magazine.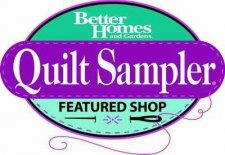 Return to top