2010 Events Photo Gallery

---


HOLIDAY OPEN HOUSE


Saturday, December 11, 2010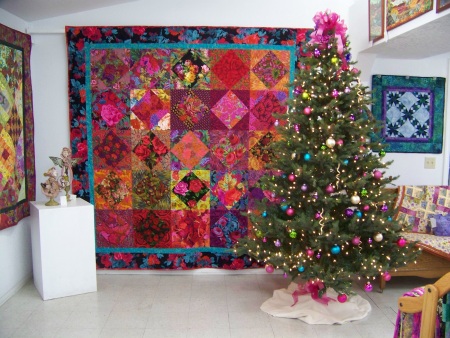 It was a festive day full of seasonal cheer. Our new Demo Central was a hit with Jill giving detailed demonstrations of the latest Quick Trim ruler. Thanks to all of you who donated food for the Sedona Community Food Bank. We each do make a difference.



---
KAREN G. FISHER
ART QUILT EXHIBIT

October 11 through November 7, 2010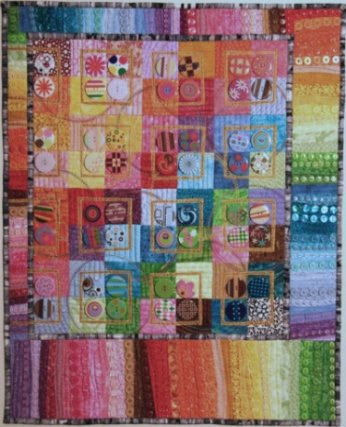 Shopping for Buttons at Walmart III
We were pleased to present the award-winning art quilts of Karen Fisher. Her artwork has been shown in Paducah, Houston and Denver, to name a few places. Karen adds her magical touch to a structured quilt with embellishments and layers of interest in her composition. All are colorful, and her titles add insight to the essence of the quilt.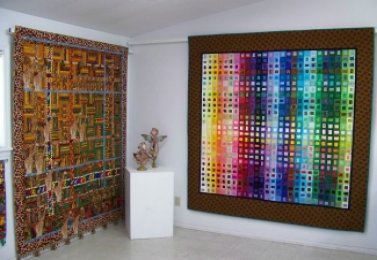 (l to r) Twiga III: Savannah Sunlight and Matrix: Color Synergy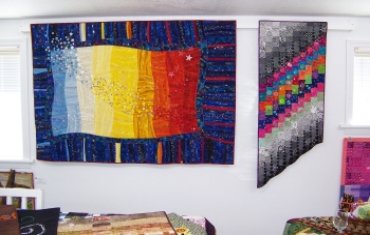 (l to r ) Night Quilting with Hertzsprung & Russel and Shopping for Buttons at Walmart IV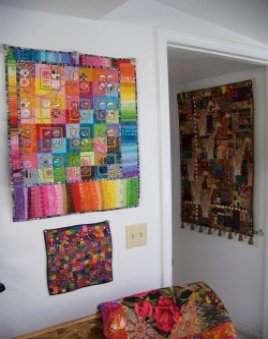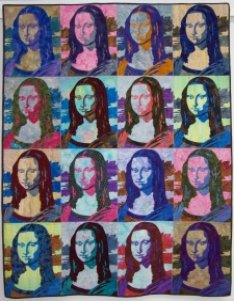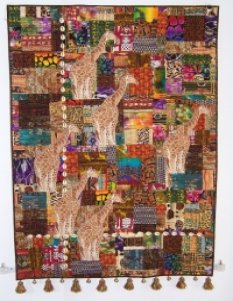 (l to r) Mona Meets Mr. Warhol and Twiga IV
An Artist Reception was held on Saturday, October 16, 2010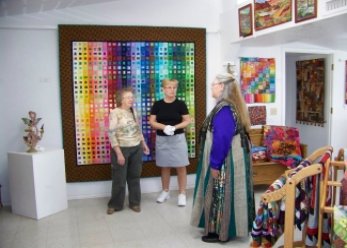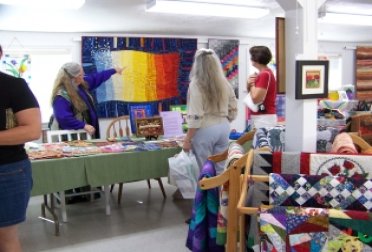 Karen explaining the science behind her star formations
To read more about Karen Fisher,
please visit her website at www.karenfisherartquilts.com.
---
FAT QUARTER FRENZY

was held
Saturday, November 6, 2010
and
Sunday, November 7, 2010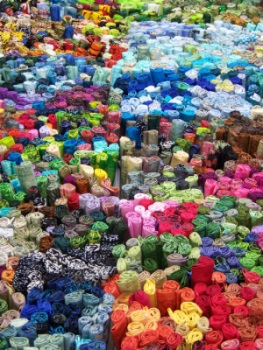 ---

FACES from my HEART
Exhibit
July 1 through July 31, 2010
The inspiring fiber artwork of Mary Fisher was presented.
Artist * Author * Former UNAIDS Special Representative * International Public Speaker * AIDS Activist
Mary's African-inspired quilts with essays will move your heart. The faces are real and will draw you in as Mary tells a story of suffering and hope with each image.
Mary writes of this quilt, "We think of them as distant and dirty, if we think of them at all. In fact, they are like our own children when we call them in from play. What's different is that we protect our children from all things harmful; she and her fellow orphans are safe from nothing that will prey on them: hatred, hunger, disease, rape, greed. An orphan does not lack simply parents: she lacks everything needed to live."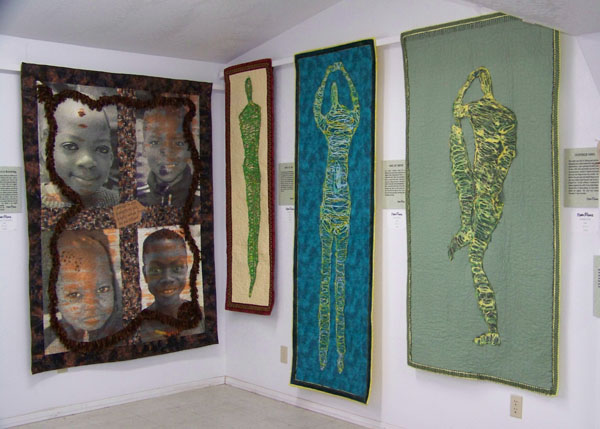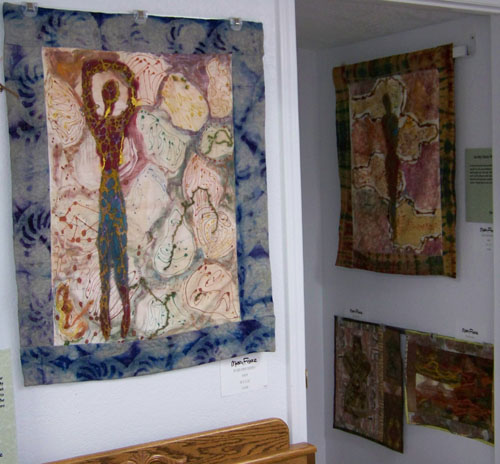 "In My Own Mind" Series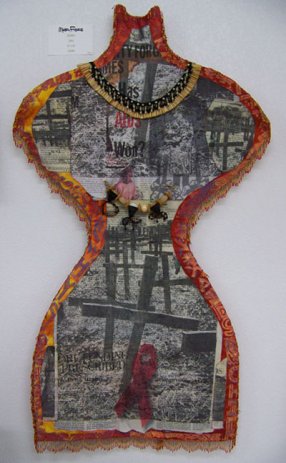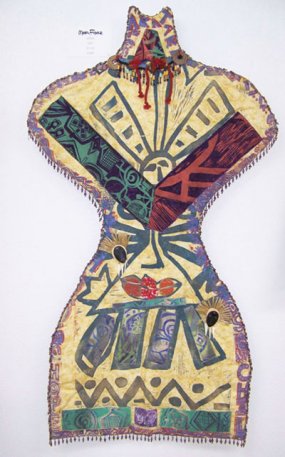 (l - r) "Himba" and "Somba"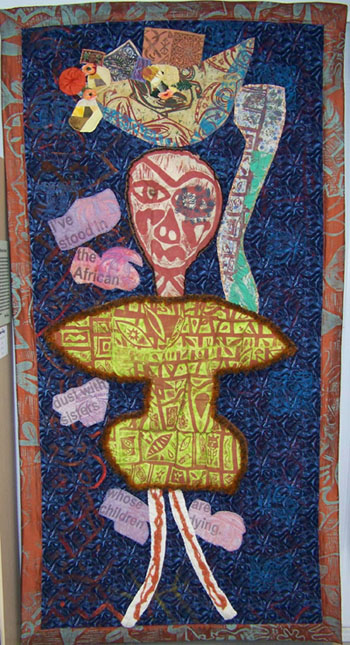 "My African Sisters"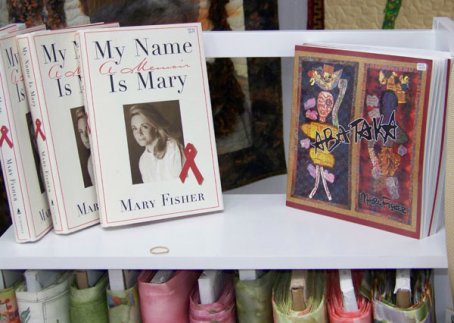 Mary's Books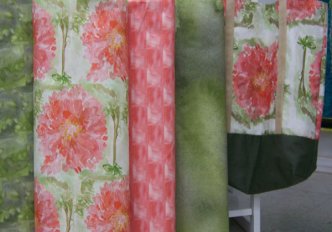 Mary's latest fabric lines and paper portfolios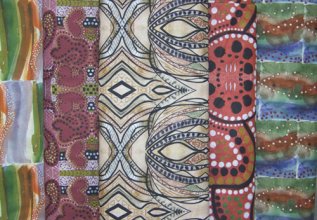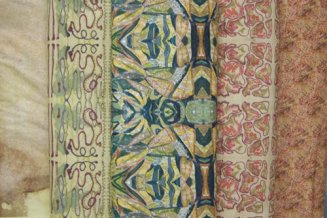 More of Mary's fabrics
Mary's trademark figures in fabric
Mary Fisher & Daisy
---
Northern Arizona
Beat the Heat Shop Hop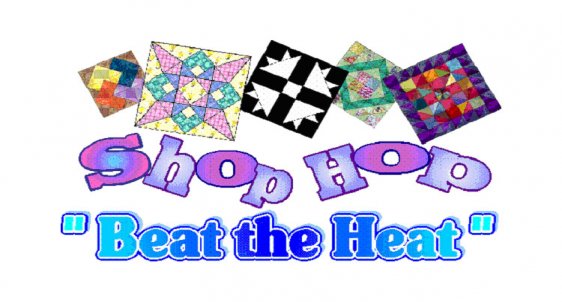 Thursday July 15 through
Saturday July 24, 2010

Grand Prize was
A Rolling Tutto
Overflowing with Goodies
plus Seven Store Gift Baskets!

We had a special gift for you this year. Each store gave away batik charm squares and Quilter's Quarters had a pattern for each hopper so they could make a lovely quilt.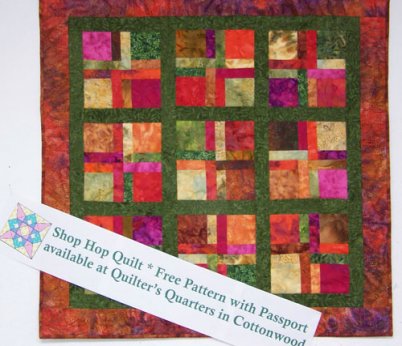 This year's participating stores were

Quilter's Dream
Quilt n' Sew Connection
Cloth Plus
Quilter's Quarters & Bernina Too
Quilter's Store Sedona & Gallery
Odegaards' Sewing Center
Quilter's Mercantile
The 2010 prize winners are

Grand Prize to Nancy Hilton, Kingman
Quilter's Dream, Gloria Jaramillo, Williams
Quilt n' Sew Connection, Mary Ellen Sidler, Peoria
Cloth Plus, Marti Harbour, Chino Valley
Quilter's Quarters, Evelynn Pelletier, Prescott
Quilter's Store Sedona, Patty Sauer, Cottonwood
Odegaard's, Mary Grace Veek, Prescott
Quilter's Mercantile, Diana Perez, Flagstaff.
See you next year on the Shop Hop!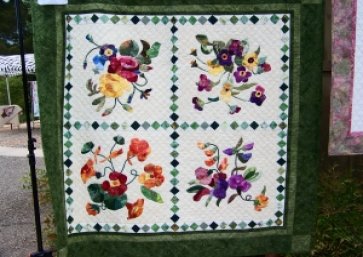 ---
---
---
Return to Top